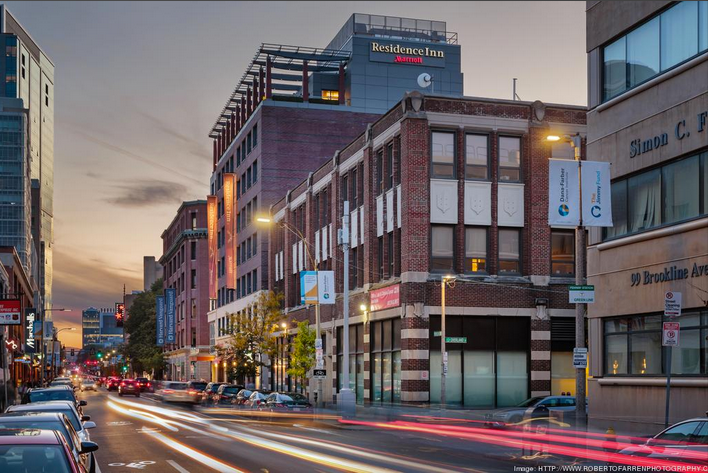 109 Brookline Ave. in Boston's Fenway neighborhood.
---
California-based IQHQ Inc., the recently renamed real-estate firm that's partnering on the development of Fenway Center, has bought an office and lab property on Brookline Avenue near to the future project site.
IQHQ Inc. — which was founded as Creative Science Properties — acquired 109 Brookline Ave. in Boston from Equity Commonwealth (NYSE: EQC) for $270 million. The acquisition and rebranding comes on the heels of IQHQ raising a $770 million funding round, led by investment banker Raymond James.
"Boston's amazing life sciences cluster keeps fueling demand for high quality space," said John Bonanno, chief investment officer of IQHQ, in a statement. "109 Brookline checks a lot of boxes for us – it's adjacent to Fenway Center, easily accessible by public transportation, and in a neighborhood with a history of full occupancy and a bright future. It fits in with IQHQ's long-term plans to invest in projects that support the growth of the life sciences sector."
Fenway Center's second phase will be a 720,000-square-foot office and lab property that will require decking over the Massachusetts Turnpike from Beacon Street to Brookline Avenue. The project is expected to cost more than $900 million to build out. IQHQ and Meredith Management Corp. intend to jointly develop the property on a speculative basis.