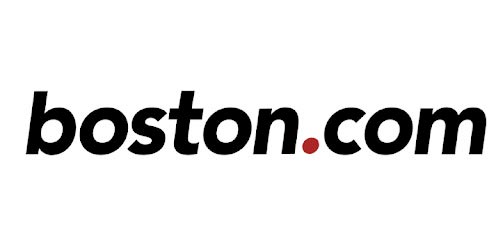 'The Fenway District is the foundation of a new life sciences hub in the City of Boston and will reconnect Kenmore Square with Longwood Medical and Academic Area.'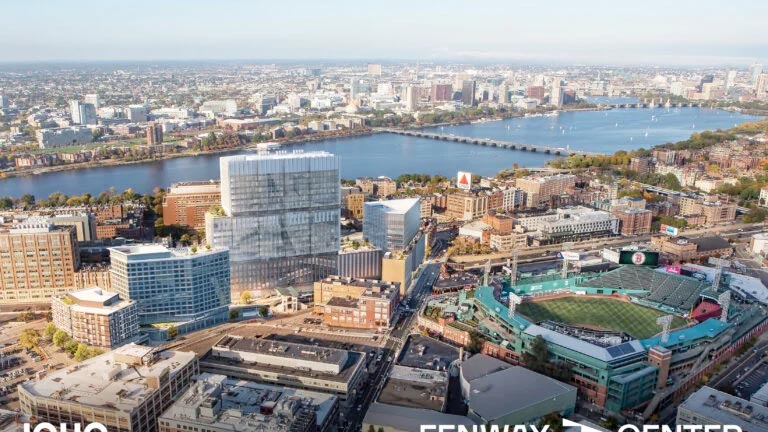 As viewed in this rendering, Fenway Center will have connected 22- and 12-story buildings, as well as a parking garage. (IQHQ)
Another piece of the Massachusetts Turnpike is about to get shrouded in shadows, but it will also bridge together two parts of Boston.
Developer IQHQ recently received permits from the City of Boston to begin vertical construction on the long-awaited Fenway Center. Comprised of connected 22- and 12-story buildings, as well as a parking garage, the development is slated to feature office, labs, and retail space.
The $1 billion, nearly 1 million-square-foot project encompasses a deck built over the Mass. Pike to hold up the broader development — akin to what happening less than a mile to the east at Parcel 12, which will house the future headquarters of CarGurus, and decades ago in building the Copley Place mall.
Construction on the Fenway Center deck is expected to conclude by the end of this year, while the towers and garage are slated for completion by the end of 2025. Decking over the Pike has many expecting broader neighborhood redevelopment akin to how Copley Place and the Prudential Center knitted together the South End and Back Bay.
"The Fenway District is the foundation of a new life sciences hub in the City of Boston and will reconnect Kenmore Square with Longwood Medical and Academic Area," John Bonanno, IQHQ's chief development officer, said in a statement.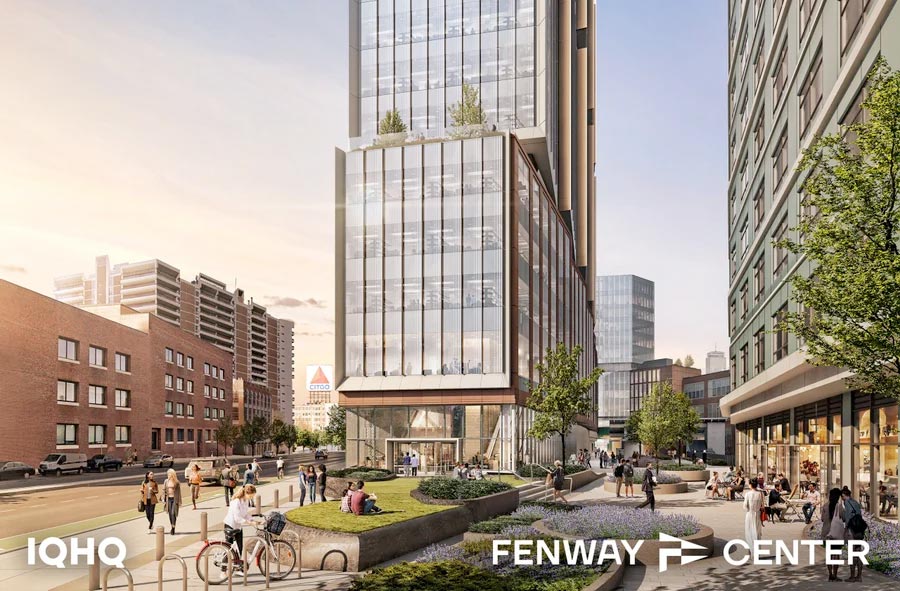 A rendering of the pedestrian walkways and open space planned for the development. (IQHQ)
IQHQ's development partner, Beverly-based Meredith Management, previously worked on the adjoining, land-based Bower apartment building. The Bower may be home to hundreds of apartments, but it is expected to also welcome a the revival of Eastern Standard, restaurateur Garrett Harker's beloved Kenmore Square hotspot that closed its original location in the Hotel Commonwealth during the pandemic.
While Fenway Center will be focused on life sciences and public health, it is also the latest project to further development of the Fenway neighborhood beyond its historic appeal.
It's been a few years since anyone viewed the Fenway as "just" a neighborhood to catch a Red Sox game or frequent a Lansdowne Street nightclub, but recent development progress in the area promises to make this enclave an even more connected place to live and work.
Upcoming projects include WS Development's planned redevelopment of several properties around Fenway Park in partnership with Fenway Sports Group Real Estate (which John Henry owns along with Boston Globe Media Group). That project encompasses roughly 2 million square feet of commercial and residential development.
It joins other recent and ongoing developments like the redevelopment at 401 Park by Samuels & Associates to include office and lab space, as well as Time Out Market. Samuels is also behind residential projects at 1330 Boylston, Fenway Triangle, and Pierce Boston, as well as public gathering space The Station, housed in a former Gulf gas station.
"The Fenway neighborhood continues to grow and thrive with new opportunities and venues for residents to commune in public spaces that are thoughtfully programmed year-round," said Peter Sougarides, a principal at Samuels & Associates. "Increased access to green space such as The Green at 401 Park which replaced a parking lot, and the energizing of underutilized spaces such as The Station on the site of a former gas station create compelling reasons to live here."