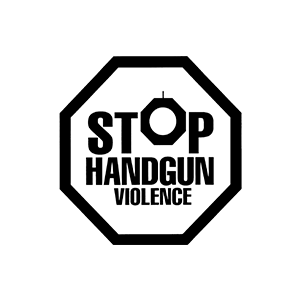 Contact: Dom Slowey
781-710-0014
dslowey@sloweymcmanus.com
Stop Handgun Violence Celebrates 25 Years of Activism to Enact Sensible, Safe Gun Laws in Massachusetts
Urban Massachusetts leads the nation with the lowest gun death rate in the continental United States
Oct 9, 2019 (Boston, MA) – Stop Handgun Violence — the Massachusetts based non-profit organization that works to prevent gun injuries and deaths through education, public awareness, policy and community activism — is celebrating its 25-year anniversary on Thursday, October 24th at the House of Blues.
Several prominent public officials and supporter, will be attending, including Boston Mayor Marty Walsh, U.S. Sen. Ed Markey, House Speaker Robert DeLeo, Attorney General Maura Healey, Parkland, FL and Massachusetts student activists, and Country singer Rosanne Cash.
Founded in 1994 by John Rosenthal and the late Michael Kennedy, Stop Handgun Violence started by changing the historically polarized gun debate with their provocative Mass Pike billboard campaigns. Anyone who has driven on the Mass Pike near Fenway Park over the past 25 years has most likely noticed the 252-foot billboard toting powerful photographs, images, statistics and facts about the epidemic of gun violence in our country. Now located in the Back Bay near the Prudential Center, the organization's newest billboard is a collaboration between Stop Handgun Violence and Parkland FL based Manuel and Patricia Oliver and Change the Ref.
John co-founded Stop Handgun Violence at a time when the Massachusetts arm of the National Rifle Association (NRA) dominated public opinion and state legislative policy on gun laws and an individual's right to own a gun. Together, John and Michael used their professional, political and personal backgrounds and resources to change the polarized gun debate and fuel their political advocacy strategy.
Since then, Stop Handgun Violence has successfully worked on a bipartisan basis to enact common- sense gun legislation. Some legislative accomplishments include first in the nation gun manufacturer consumer safety standards for all guns sold in the Commonwealth, police chief discretion for renewable gun licensing, safety training and safe storage requirements, and a permanent ban on military style assault weapons, large capacity ammunition magazines and Bump Stocks. Their work has helped reduce the rate of gun deaths by 40% since 1994 and make urban Massachusetts consistently one of the safest states in the nation when it comes to gun injuries and deaths, and a national model for gun violence prevention.
"What could be more important than our family's safety?! In Massachusetts, we have been incredibly fortunate to have political leaders that do not buckle under pressure from the uniquely unregulated gun lobby, and are committed to put public safety before special interest politics and corporate profits," Rosenthal said. "Massachusetts is the national model for effective gun violence prevention and can be proud of its record to balance sensible gun laws with Second Amendment rights. We've proven the gun lobby's worst nightmare — gun laws save lives without banning most guns. If this successful model is replicated nationwide, tens of thousands of lives could be saved every year from preventable gun injuries and deaths."
After so many years fighting an uphill battle against the powerful gun lobby, Stop Handgun Violence is now at the forefront of the national – and generational – movement to pressure Congress to enact effective gun violence prevention legislation.
Looking to the future, Rosenthal knows that the work Stop Handgun Violence has done in Massachusetts has made the state a model for the nation on the impact common-sense gun legislation can have. While still focused on ensuring Massachusetts remains one of the safest states in the nation to live and work when it comes to gun violence, Stop Handgun Violence plans to continue to replicate its advocacy efforts nationwide to help enact common-sense pieces of gun violence prevention legislation, such as universal background checks, permanent ban on military style assault weapons and large capacity ammunition magazines and gun industry consumer safety standards. SHV has joined forces with March For Our Lives and the coordinated national movement that began after Sandy Hook and intensified after Las Vegas and Parkland – each shooting more deadly, brazen and disturbing than the last.
Stop Handgun Violence's 25th anniversary celebration will take place on Thursday, October 24th at 6:00pm at the House of Blues (15 Lansdowne Street, Boston, MA 02215). Tickets and further information about the event can be found at: https://stophandgunviolence.salsalabs.org/25yearsofstophandgunviolence/index.html