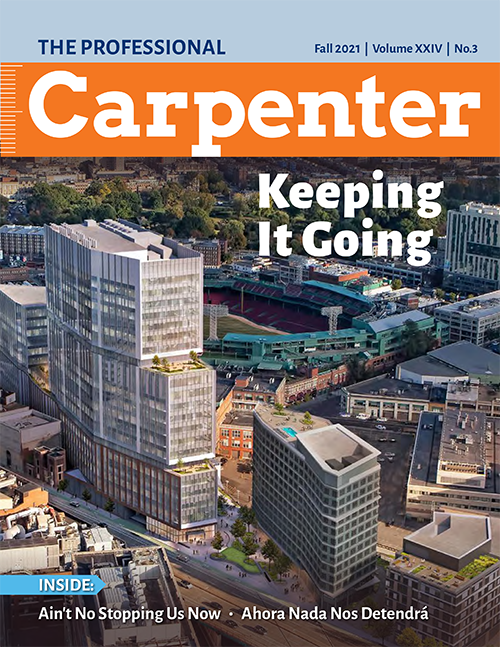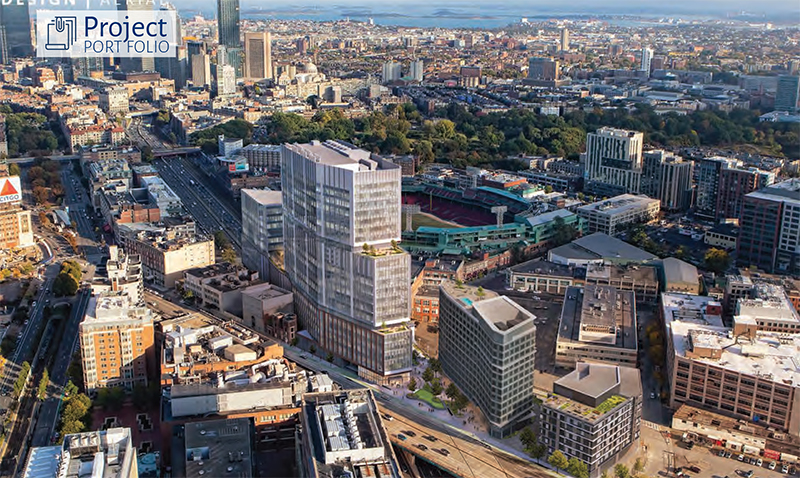 It's a good time to be a union carpenter in the North Atlantic States.
Work hours have rebounded well following the early months of the pandemic and have continued to rise in most areas of the North Atlantic States region despite fluctuating materials prices and divisive political debates.
Several local unions in varied markets in New York and Massachusetts have been consistently recruiting and accepting new members to meet the needs of union employers.
A sign of continued future health can also be found in Boston. For more than forty years and through several boom cycles, not a single development project was approved with "air rights" allowing construction over the Massachusetts Turnpike in Boston.
But in 2021, Parcel 12 and the Fenway Center were given final approvals and began work on projects that will. It has been an amazing show of confidence in the ability of the construction industry to support continued expansion of the regional economy.
Planning for each development cluster started almost a decade ago. In that time, several other air rights projects were considered, but all fell apart for different reasons. But now they're building.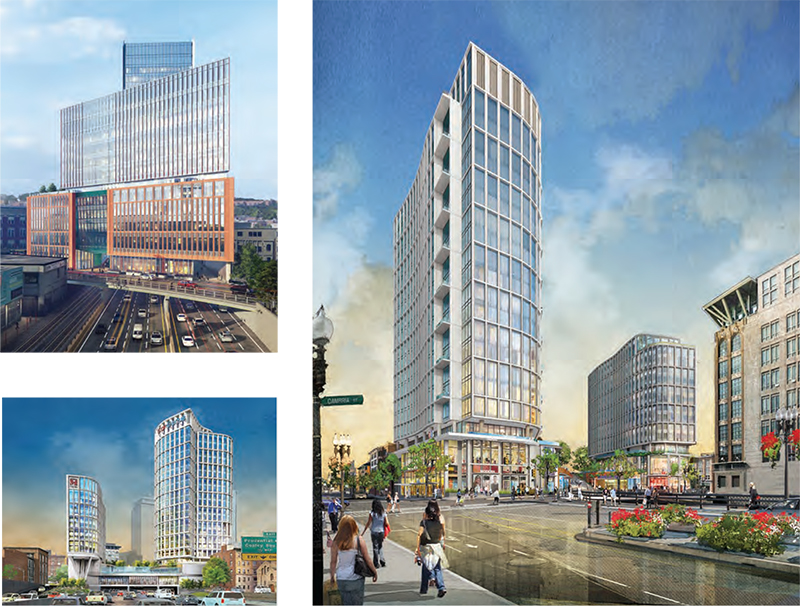 Facing page and top left: renderings of the second phase of the Fenway Center project being built by JMA for John Rosenthal and Meredith Management. The project, along with Suffolk Construction's Parcel 12 work for Samuels and Associates (right and bottom left), total $1.7 billion in construction in Boston while linking neighborhoods and allowing for continued expansion of the Boston economy. Renderings courtesy of John Rosenthal/Meredith Management and Elkus Manfredi Architects.
"These projects continue the significant growth and evolution of the City of Boston. They provide a tremendous benefit to our members, our industry and the regional economy," said Executive Secretary- Treasurer Joe Byrne.
Strong demand for lab space and housing developments–often incorporated into mixed-used buildings or as part of transit-oriented development in and around Boston–continue to be a focus of city and state leaders in Massachusetts.
Samuels and Associates' $700+ million Parcel 12 will be built by Suffolk Construction, meaning all of the carpentry work will be done by union subcontractors and union members. West of Mass Avenue, between Boylston Street and Newbury Street, it includes a 20-story office tower, 13-story hotel, public plaza, retail space and a new entrance for the Hynes Convention Center station on the MBTAs Green Line. The decking alone over the eight lanes of traffic and rail lines will take a year.
Meanwhile John Rosenthal's Meredith Management is starting their air rights project with a 2-acre deck over the Mass Pike between Brookline Avenue and Beacon Street. Five hundred piles will be driven to support the project, which includes a 350-foot tower. The $1 billion endeavor is Phase II of its overall Fenway Center and will include more than a million square feet of office and bio-tech lab space. John Moriarty & Associates, which just completed Phase I, will also do the second phase with union carpenters.
The combination of the two multi-year air rights projects won't just add buildings to vacant space. Together they will better connect the Back Bay, Longwood Medical and Kenmore Sq/Fenway neighborhoods, improving the look, feel and use of now empty or unattractive spaces.
They'll also keep a lot of union carpenters busy.